Zero Waste is Easy, If We Do It Together
CEO Song Gyeong-ho of "The Picker," Korea's First Zero-Waste Shop, Believes in the Hope that Solidarity Engenders.
"Zero waste" refers to the eco-friendly lifestyle that aims to reduce waste as much as possible, using recyclable things in everyday life. The Zero Waste movement began in the early 2000s and gradually emerged as a global trend; in Korea, it began to attract attention in earnest from around 2018. "The Picker," located in Seongsu-dong, opened in 2016 and is the first zero-waste shop in Korea.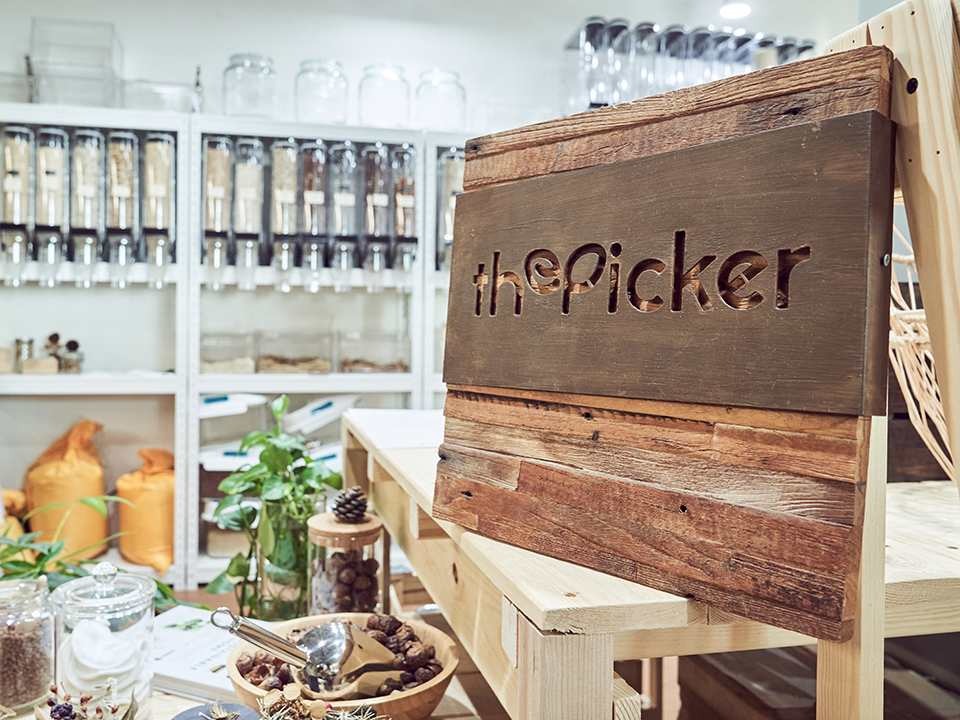 The Picker, Promoting the Principle of Zero Waste in Seongsu-dong
When the CEOs Song Gyeong-ho and Hong Ji-seon of "The Picker" opened their business, they often had to spend a lot of time explaining the concept of zero waste to their customers. After spending considerable time explaining what zero waste was, they then had to explain why it was necessary. The two decided to focus on propagating the idea of zero waste as a social issue first, thinking of how the practice of zero waste had gradually gained acceptance in Europe. Wanting to see how much it would be possible for the Zero Waste movement to put down local roots, CEO Song decided to open a shop in a residential area near Ttukseom Station. He had the impression that the neighborhood was buttressed by a strong sense of community when he saw a note on the open door of a clothing store saying, "Be back soon, have some tea inside," and thought it would be possible to attempt the propagation of eco-friendly values here, while running a physical shop. His biggest worries, initially, were twofold: getting customers to come into the store, and making a profit. In order to tackle these problems, he decided to operate the store based on a grocerant model. The food created an opportunity to strike up a conversation with customers who were curious about the shop. He found himself saying, "We're not a café, we don't sell coffee," and then going on to explain about the concept of zero waste. Customers on repeat visits began bringing containers to carry groceries that they purchased, or leftovers from consumed meals.
Do What's Possible Now, Slowly and Steadily
From 2018 on, the number of customers seeking The Picker out has gone up, and their range has broadened as well. Rather than asking the "why" of zero waste, more and more people are asking "how," and other zero-waste shops have been popping up too. After gaining a sense of how the business could grow, CEO Song decided to concentrate on building an infrastructure for suppliers, and upon moving the shop floor to the 9th floor of HeyGround at the end of 2019, began operating it solely as a distribution center. He stocks daily necessities that adhere to zero-waste principles such as grains, nuts, eco-friendly toothbrushes and solid shampoos, and he makes sure, as much as possible, that the products are organic, fair trade, vegetable-derived, and produced domestically in Korea. He is also continuing his crusade to change how people think, through offering corporate training and consulting, and advising government policies.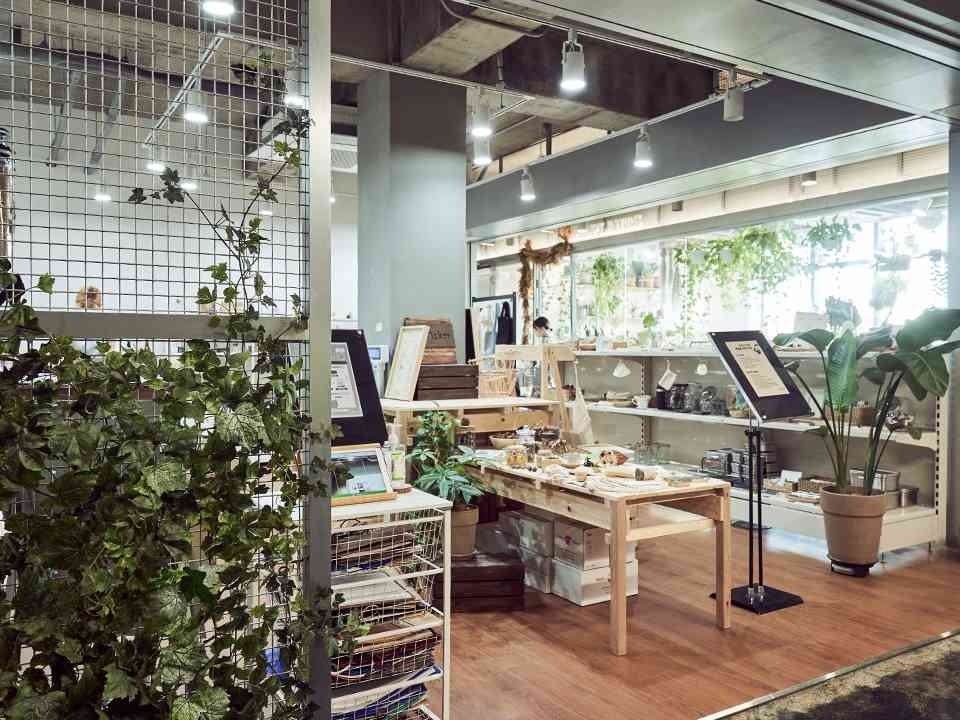 Interior of the picker. © Live Korea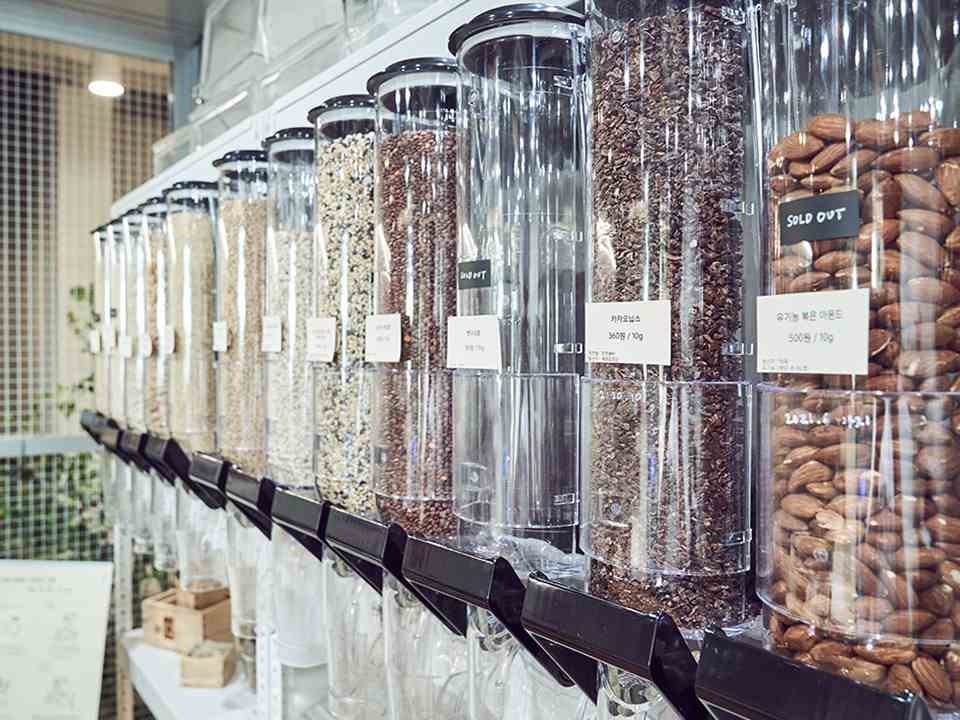 The picker's groceries. © Live Korea
CEO Song emphasizes that, in order to keep the principle of zero waste alive, it's important to let yourself off the hook from time to time in an emotional sense, rather than castigating oneself for failing to practice it once or twice, and giving it up altogether. Also, he advises you to start by figuring out what kind of waste you create the most, and finding ways to reduce it, instead of rushing to the nearest zero-waste shop. "There's a lot of negative research data saying that the Earth is already finished. I lose heart from time to time when I encounter such things, and wonder what the use of all this is. But the fact that there are individuals, companies, and organizations that are constantly mobilizing, even if they know all that, is what keeps me going. It's such a cliché to say this, but this movement is something you can't do by yourself. Thanks to that unremarkable fact, we are all moving forward together, little by little."